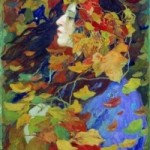 With so many upcoming events happening in Houston, it was hard to choose what to mention; but here are some that caught my eye:
Alley Theatre's "You Can't Take It With You", considered (perhaps)the greatest American comedy ever written,opens September 25 through October 20th.
The Imax at the Museum of Natural
Science is showing "Jerusalem" starting October 4th. A 3D visceral tour of the city from 4 different perspectives: Jewish,Christian, Muslim and secular.

The book festival in Austin October 26-27 is free and sounds like a day of delight. The "Literary Death Match" has authors actually performing their own writing. Texas State Capitol.
The Houston Design Center will hold an all day International Risotto Festival on November 9th with lots of food, fun and festivities. 7120 Old Katy Road.
You can choose to celebrate a day long event on design, color and emerging trends at The Decorative Center of Houston with House Beautiful's editor in chief, Newell Turner. Keynote 10:00 A.M. 5120 Woodway. November 9th.
SPA welcomes the fabulous Harry Connick Jr. at Jones Hall on November 9th at 8:00 P.M.
The Museum of NaturaL Science will have a film screening of "Cave of Forgotten Dreams " Tuesday , November 19th at 6:30. Chauvet Cave was discovered in 1994, perfectly preserved for over 20,000 years and containing the earliest known human paintings. 3D documentary.
Design Matters
Book : "Designs on Film "by Cathy Whitlock is a film history book with rare, archived photographs.
Film: "Monuments Men" is a film about the recovery of works of art before Hitler destroys them. Director & star, George Clooney with Matt Damon, Cate Blanchett, and Bill Murray. Release date December 18th.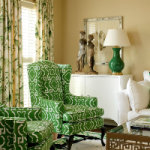 Design Blog: Urban ID. com color crush -emerald. Great post on the use of Pantone's 2013 color of the year.
" Green will continue to be important. We want to celebrate and preserve nature, and green is the first color we see every spring. It's renewable and refreshing. There's hope in green." ~Leatrice Eiseman