This high glamour and glitz style originated in Southern California in 1930 and remained popular through the 1960's. The signature look was pioneered by the work of  William Haines, and consequently also emerged through the work of  Dorothy Draper and Elsie de Wolfe who decorated the homes of film stars of the golden age of the 1930's.
With its roots in 19th century England, the style combined English, French, Regency and Greek Revival styles with the glamour of old Hollywood. Furniture designer, Jonathon Adler describes it as "ornamental minimalism", because it combines clean lines with decoration. It is exotic and fanciful but very modern."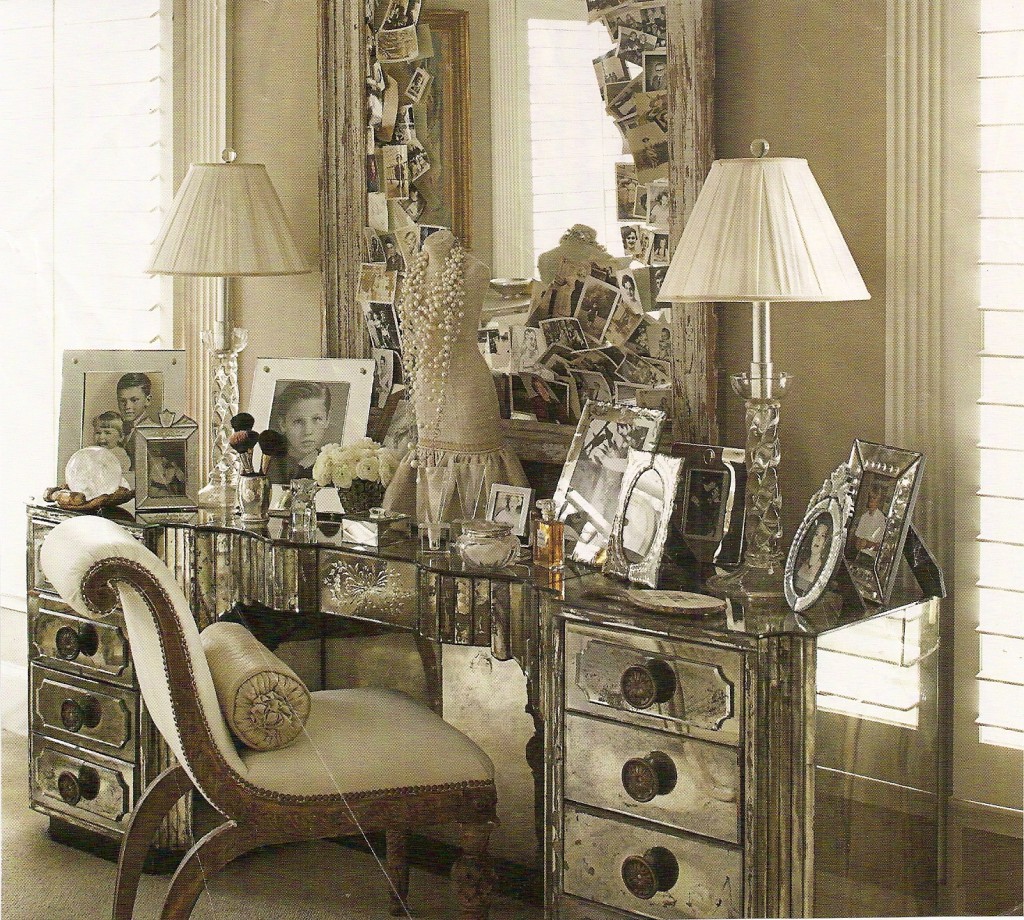 Personal dressing area designed by Mimi Williams.
The design elements include lucite, lacquer, mirrors, faux furs, plasterwork, leather, latticework, velvet, silk and satin  fabrics, glimmering chandeliers, topiaries and thickly sculpted rugs.
As an offshoot of the Art Deco style, curves, geometric patterns and luxe textures were widely used.  Other examples of the style are Chinese Chipendale pieces, vases in organic shapes, pillows in graphic patterns and tufted furniture.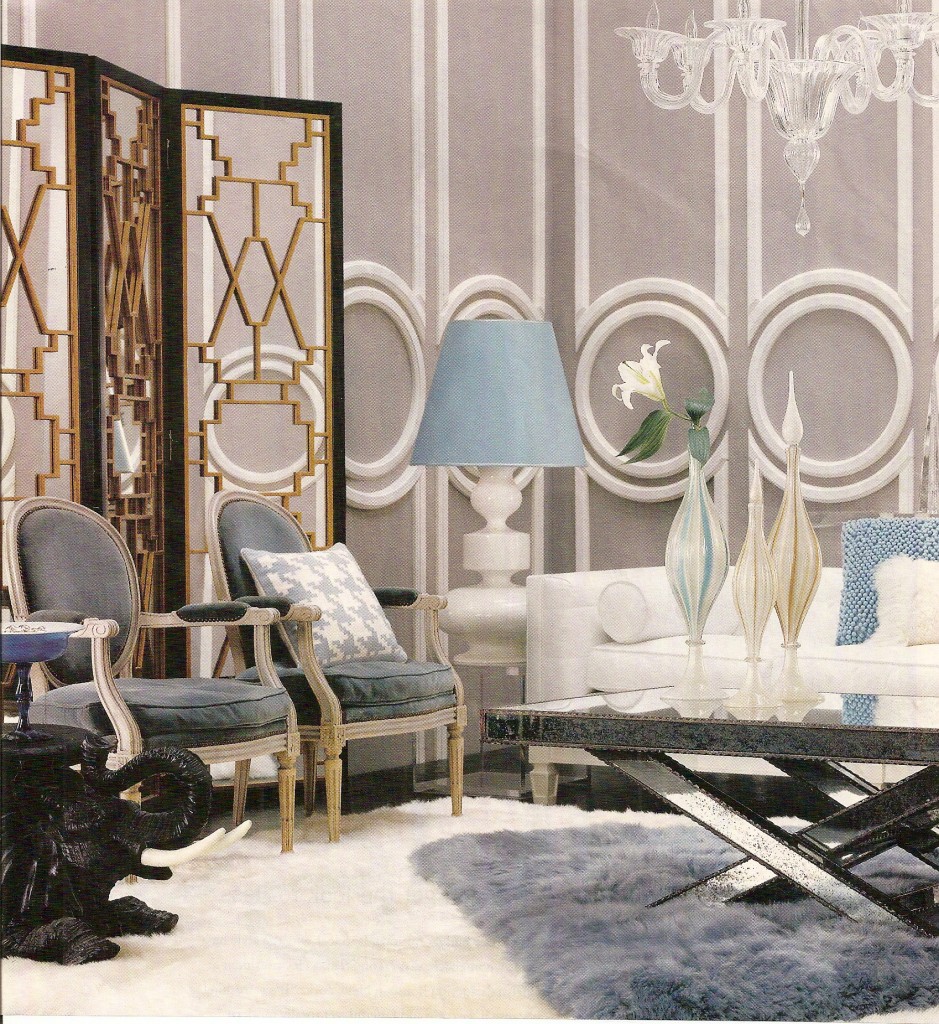 The color palette revolved around white, cream, and black. Like any great movie, Hollywood Regency is a style that will continue to be revisited and remade.