"Using strong color can be a high-wire act, says Amanda Nisbet, author of Dazzling Design, but if you can keep your balance, the effect is transformative."
Start with a color you love and experiment with other colors to establish a color palette.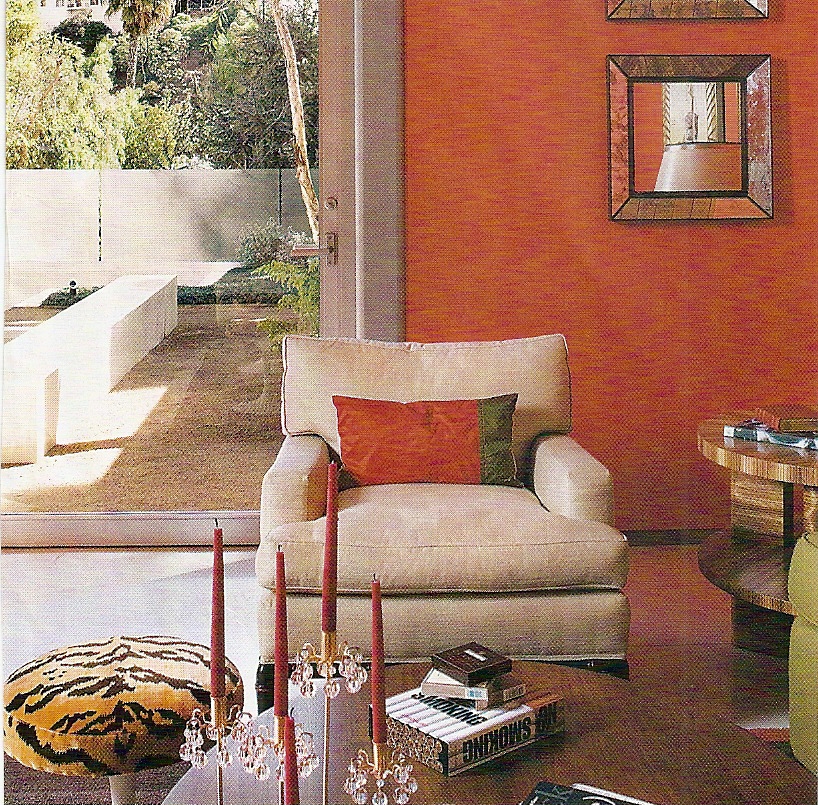 This room has a pinkish-orange wallcovering, with 2 shades of green fabric accents and an animal print, with a neutral chair and floor. These colors are perfect choices, harmoniously used to accentuate the window view.
A living room designed with turquoise in mind.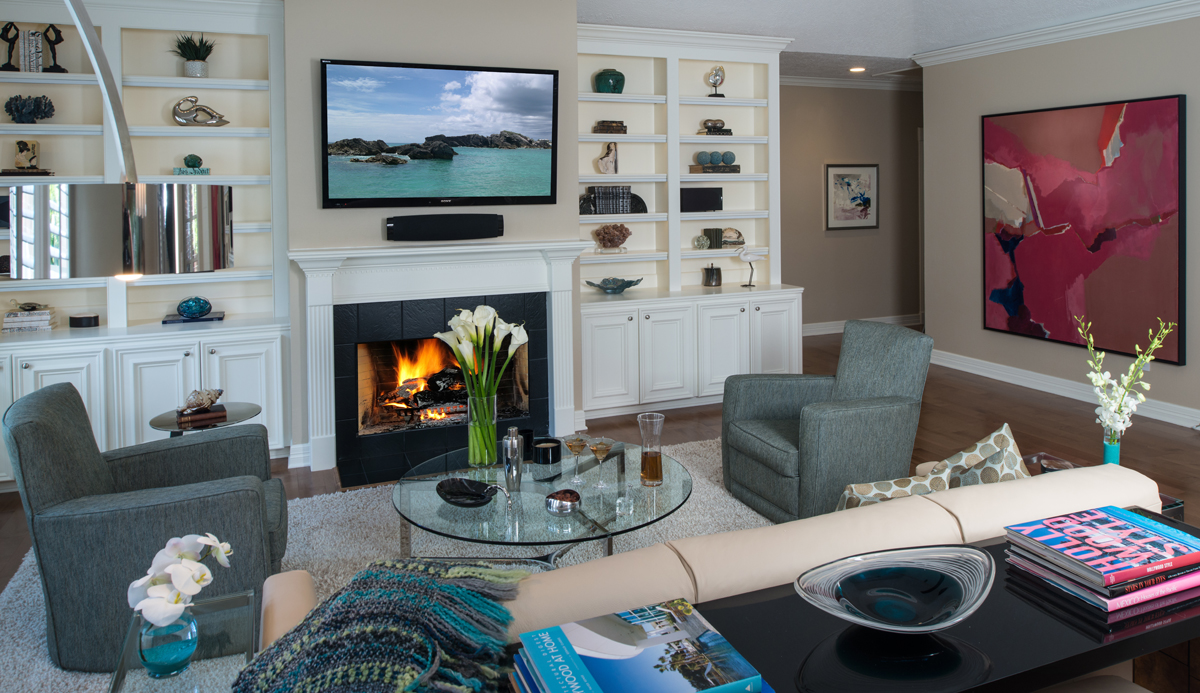 The color is subtle on the textured swivel chairs but shows up much stronger in the accessory pieces in the shelves. The sofa throw adds color and texture to the neutral leather sofa and the book covers offer more accents of turquoise-and some pink to repeat the colors in the painting.
Whatever color scheme you choose,put something black in every room. A black  lampshade, a black box on a table, a black picture frame. Black clarifies all the rest of the colors in the room.