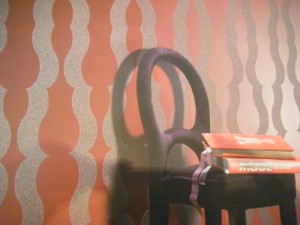 Gone are the flowers and borders that were popular in the past. What we now see as emerging wallcovering trends are sophisticated designs such as tone on tones, subtle metals,  pearlized finishes and  softer geometric designs with an edge.  Texture has also joined the revival with an emphasis on natural materials. Faux finishes such as stucco and leather are often used in casual rooms.
Unique designer wallcoverings are being produced in a wild array of materials and textures- faux fur, beaded glass paper, woven fiber and stitched paper.  
For those who still desire a formal, traditional look, there are enlarged versions of traditional prints such as damask, that create an updated but serious look to the past.